Minimally Invasive Glaucoma Surgery (MIGS)
Among the most exciting and impactful advances in the field of ophthalmology in the last decade has been the introduction of a number of new surgical procedures designed to lower the intraocular pressure, often performed in conjunction with cataract surgery.  These procedures, collectively known as minimally invasive glaucoma surgery, all work to take advantage of the eye's native fluid outflow tract, with the objective being to make it easier for the fluid inside the eye to get into and through that outflow tract.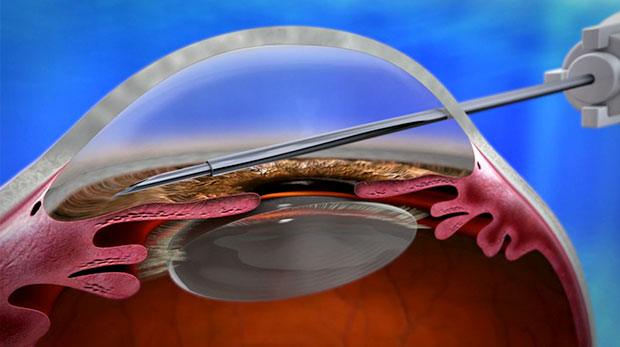 A few examples of MIGS surgery are the ISTENT Inject and canaloplasty with goniotomy.
The ISTENT Inject is the world's smallest implantable device. Made of titanium, the ISTENT Inject is a tiny pipe that simply allows fluid in the eye to bypass the trabecular meshwork and get into the collector channels, thereby reducing the intraocular fluid pressure.
Canaloplasty with goniotomy is a procedure wherein the ophthalmic surgeon places a tiny cannula into Schlemm's canal, dilating the canal and collector channels. Then the surgeon gently incises the trabecular meshwork, thus allowing the intraocular fluid to reach those collector channels more easily.
The advantages of MIGS surgery over the more traditional trabeculectomy surgery are much faster healing, much faster return to normal activity, and less potential for scar formation.